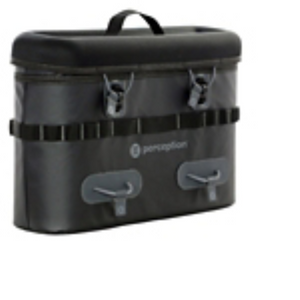 Fits perfectly within the kayak's storage areas located on both sides of the Outlaw seat.
Bungee loops on the bottom of the Saddle Bag secure the bag tightly to the kayak's integrated fittings.
Interior capacity has enough room for two 3600-series Plano boxes.
The canopy style lid protects the interior from splash and can be secured with one hand by two bungees.
Additional loops on the exterior are ideal for attaching additional tools.
Drain holes in the bottom of the bag prevent water from pooling inside.